ARTIFICIAL DEER SINEW ( four colors ) 20 yards spool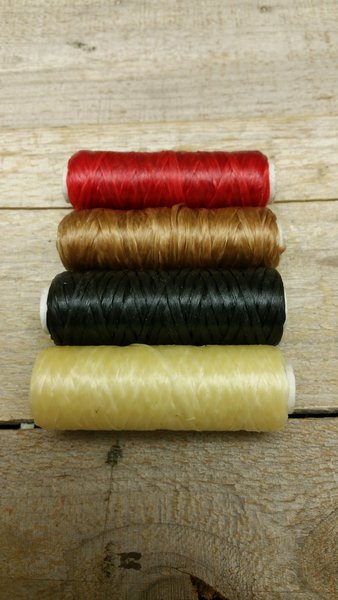 ARTIFICIAL DEER SINEW ( four colors ) 20 yards spool
you are bidding on
1

20 yard spool
of

Sinew
(60 feet) 70 # Test
SINEW
pick your color from your drop down menu box
This is artificial sinew.
ARTIFICIAL DEER SINEW - 60 yards / 900' 70# Test
Artificial Sinew looks and works just like Authentic Deer Sinew!
Here is just what you need for those craft projects, such as Native American Dream Catchers, primitive knives, drums, arrows, or anything else that needs a Sinew to complete!
A wax covered polyester with the
LOOK
and
FEEL
of Real Sinew!
This is a Very High Quality Product!
This is the heavy weight (70 pound) Sinew used in most weaving
projects,
such as gourd rims, Dream-Catchers, Baskets,
and other leather and craft projects!
It can Easily be split into smaller strands,


Thank you so much for your interest &
time of looking at our merchandise.