Bish's Original Tear Mender Instant Fabric and Leather Adhesive-6 FL OZ - N-15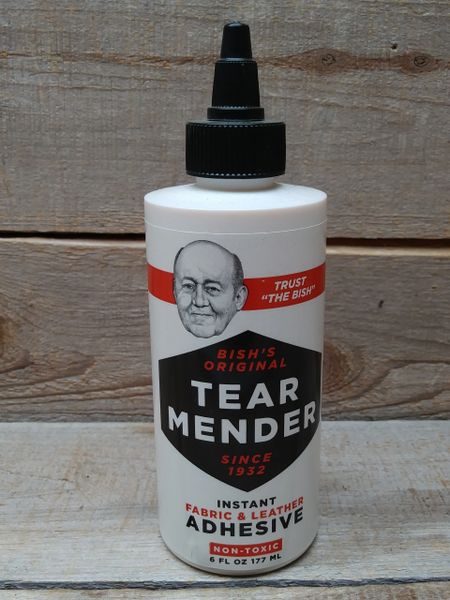 Bish's Original Tear Mender Instant Fabric and Leather Adhesive-6 FL OZ - N-15
1- 6 fl oz bottle


Bish's Original Tear Mender


water-proof, permanent, quick drying, flexible, UV resistant, and acid free
For use on: clothing, leather, upholstery, home decor, sport, marine.

Tear Mender Instant Fabric & Leather Adhesive eliminates the need for needle and thread. Permanently repair rips, tears or holes in any porous fabric in as little as 3 minutes!
Thank you for looking!
Featured Products