Deer hide top grain / Buckskin hide / Tobacco color / pic2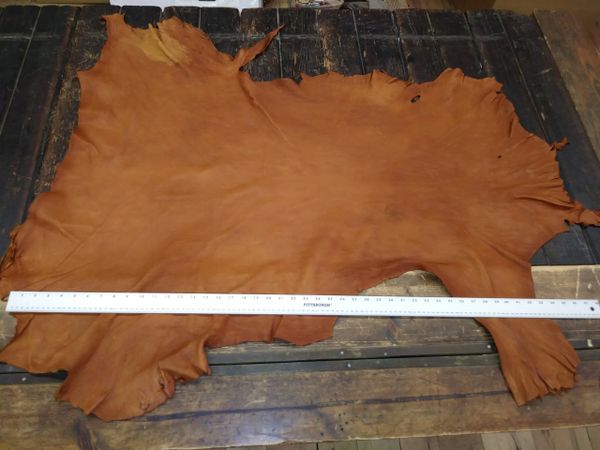 Deer hide top grain / Buckskin hide / Tobacco color / pic2
Deer Hide / Buckskin
♦ Tobacco color

♦ Top grain hide

♦ Buckskin leather hide

♦ 13.0 sq ft (+/-)
♦ You will receive the hide as shown in the picture
♦ Hide may have blemishes, scar marks, or small holes,
♦ 4FT yard stick in picture

♦ Soft and supple 3oz garment weight deer hide great for crafting and hobby needs.

100% American made!!!

tanned , buy Americans. please help support us.

Thank you for visiting our site.
Contact us with any questions.

Featured Products