Deer hide top grain/Buckskin hide/ Saddle color/pic 8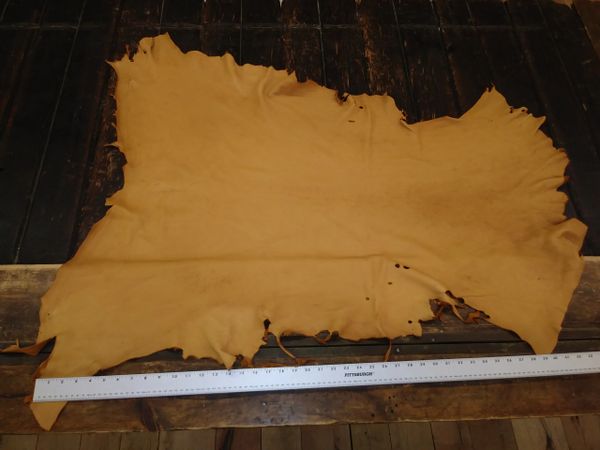 Deer hide top grain/Buckskin hide/ Saddle color/pic 8
Deer Hide
♦ Color: Saddle
♦ Weight: 3oz
♦ Size: 10.3 SF

♦ You will receive the hide shown in the picture.
♦ 4ft yard stick in picture to help show size of hide.
♦ Hide may have scars, blemishes, or holes as this is a natural product.
Soft and supple hide great for bags/pouches, garments, lace, fringe and much more.
100% American Made
Thank you for visiting our site.
☺Contact us with any questions. Ask us about bulk ordering.

Featured Products