Fringe 15 colors / 3" long - 10" wide/ 1 piece-D-5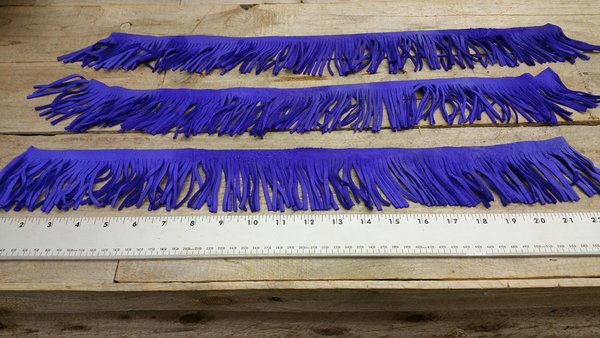 Fringe 15 colors / 3" long - 10" wide/ 1 piece-D-5
you are buying
1
piece

pick your color
color
The fringe is 1/8 in, thick.

The measurements of the piece
Fringe 15 colors to pick from/ 3" long - 10" wide/

This is made from a 3 1/2 oz. garment weight deer hide.

nice soft and supple



this Fringe listing is available in smoke color only and is made in the USA. Color will vary according to the characteristics of the original hide and the type of processing used to manufacture it. Be advised to order enough fringe to complete your project.