Light Brown Colored Cow Hide Leather-F-69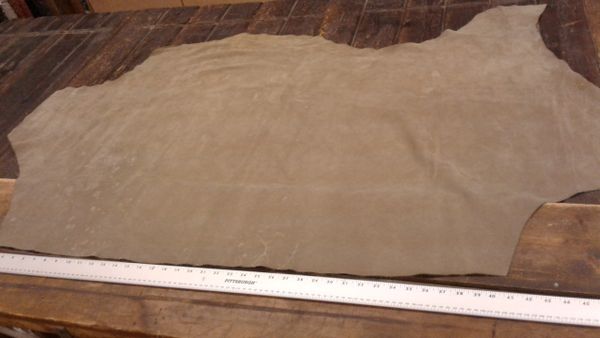 Light Brown Colored Cow Hide Leather-F-69
Cow hide- Light Brown colored dyed finished leather.
5 - 6 oz thickness
This is a firm but pliable hide

These pieces are approximately 11 +/- square feet.
Size and shape may vary from the pictures.
Beautiful hide for many great crafting needs.
Thank you for shopping with us today...
Ky Leather and Hides
Featured Products