Light Brown Soft Cow Hide Leather S-222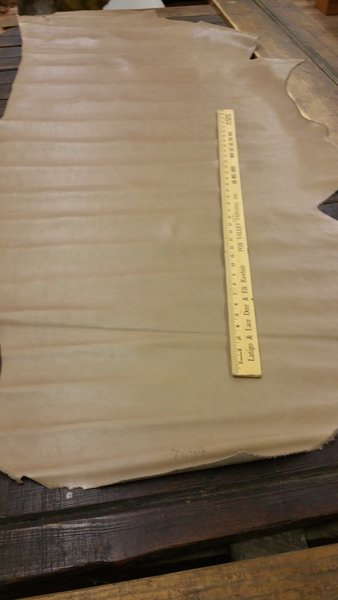 Light Brown Soft Cow Hide Leather S-222
Light Brown Soft Cow Hide Leather
This Leather has a very soft and slightly shinny finish. Very smooth and pliable.

The measurements are as follows: 19 sq ft. and thickness is 3 oz.
This leather is great for making garments, medicine bags, or chaps. This side would be a great addition to any leather project you may have.